Another Cheddar To My Cheese Board
Over the past few weeks / months, I've seen a few people commenting about how they don't agree with this new high protein cheese.
This stuff: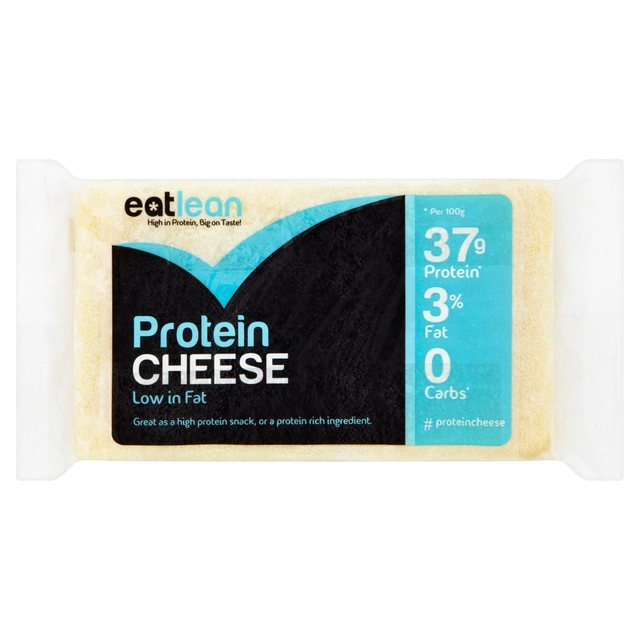 My problem with those who are dismissing this product is that some of these people tout how amazing flexible dieting is, how they can eat doughnuts, pop tarts and Oreo ice cream but then when a product comes about that isn't inherently bad for you it's dismissed without a second thought.
I agree that the whole high protein thing is getting a bit bonkers – you can now get high protein chocolate bars, high protein yogurt, high protein cereal and even high protein beer. And, fair enough cheese has a decent amount of protein in it anyway and yes there are better ways of increasing your protein intake than eating a load of high protein cheese.
But…for me, my clients come first, and if my client likes to eat cheese then I'm not going to take that away from them. The same goes for any food. Whenever I write an eating plan I like to write it so that it is as similar to what they are eating as is possible. It helps with adherence.
A recent client likes to eat jacket potato topped with cheese – who doesn't, it's awesome.The numbers on a typical large jacket potato (300g) with run of the mill Cathedral City
Mature Cheddar Cheese (100g) look like this:
Jacket potato (300g): Calories – 280 Cho – 63g Pro – 7g Fat – 0.4g
CCMCC (100g): Calories – 416 Cho – 0.1g Pro – 25.4g Fat – 34.9g
Totaling: Calories – 696 Cho – 63.1g Pro – 32.4g Fat – 35.3g
With Eat Lean Protein Cheese, however, the numbers look like this:
Jacket Potato (300g): Calories – 280 Cho – 63g Pro – 7g Fat – 0.4g
ELPC (100g): Calories – 169 Cho – 0g Pro – 37g Fat – 3g
Totaling: Calories – 449 Cho – 63g Pro – 44g Fat – 3.4g
If you're counting calories and macros, that's quite a difference.
As a final point, what about vegetarians? This product gives me another option to choose from in order to balance macros with this group. I'm not saying it's the first option I'm going to opt for but it's an option at least. With that, it is useful to take this product with a pinch of salt, I mean that both figuratively and literally, because I have tried it and it's not the best cheese I've ever had. However, because it gives me more options to play with, more recipe ideas, and therefore more variety when it comes to writing a personalized eating plan, thenI'm in favor of this product.
Now that's off my chest, I've done my cheese board, I'm going to sit down in front of a
warm fire and relax…where's my wine?